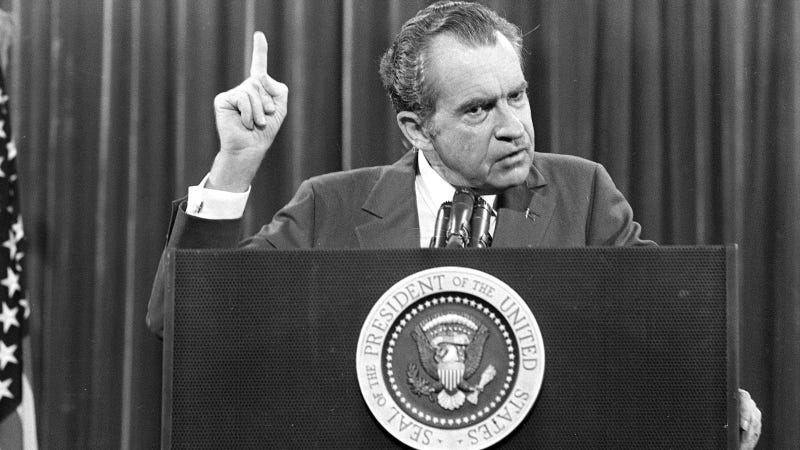 "When people say 'Yes sir,' they might really mean 'Screw you.'"
From
"Trump's Enemies Within,"
in
Politico:
How on earth is all this stuff getting in the newspapers? Bob Haldeman told Richard Nixon that he had uncovered the culprit: Mark Felt, a top official at the FBI.
"Now why the hell would he do that?" asked Nixon, who was secretly recording the exchange. Cracking down on Felt directly was out of the question, the two men agreed. "If we move on him, then he'll go out and unload everything," Haldeman said, of the man later revealed as Deep Throat. "He knows everything that's to be known in the FBI."
Donald Trump, a self-professed Nixon admirer, is learning this history lesson about the presidency in real time: His most dangerous enemies are people who ostensibly work for him.
Modern presidents always feel hectored by the news media and harried by opposition legislators. But mortal threats to their power typically come from hostile forces inside the executive branch.
The phenomenon has rarely been on more vivid display, with Trump buffeted by an unprecedented barrage of leaks about his decision-making and direct challenges to the decisions themselves—a new example coming almost daily—from within the permanent bureaucracy of government.