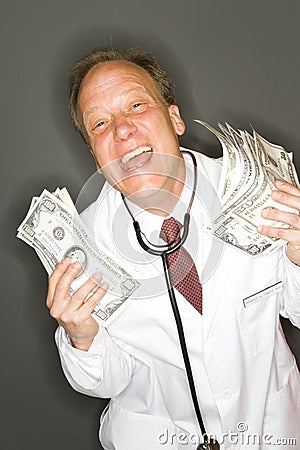 Spoiler alert:
a lot.
According to Medscape, orthopedists top the income chart, making an average of $443,000 a year, while pediatricians come in last at $204,000.
Other big money-makers include cardiologists, dermatologists, gastroenterologists, and radiologists. Most doctors are seeing their incomes rise, but a handful (such as pulmonologists and allergists) made less money last year than the preceding one.
And of course, women doctors earn significantly less than the men do.