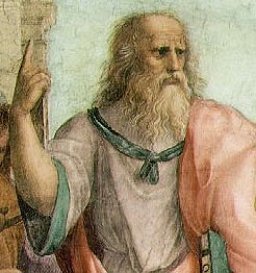 I guess I wasn't paying attention, or else I would have noticed that AstraZeneca has begun naming its clinical trials after the great philosophers. The
"Plato study"
of the clot-busting drug Brilinta was, according to FDA reviewer Thomas Marciniak, "literally the worst submission I have encountered for collecting—or at least submitting—information on SAEs (Serious Adverse Events)." One reason is that twelve subjects reported their own deaths by telephone. (I am not making this up.)
Marciniak recommended rejecting the drug, but that decision was reversed by his FDA overlords. Now, evidence is emerging that the Plato data was manipulated. According to the
Wall Street Journal:
"In a sealed complaint filed in U.S. district court in the District of Columbia, Victor Serebruany, an adjunct medical professor at Johns Hopkins Hospital who specializes in such drugs, contends the study numbers may have been manipulated. Dr. Serebruany has told federal investigators that the number of deaths in the study's control group—those taking a competing drug—was unusually high compared with earlier trials. He also has questioned the tabulation of heart attacks in the study, alleging it was skewed in Brilinta's favor, according to people familiar with the matter and documents reviewed by
The Wall Street Journal.
The study measured cardiovascular deaths, heart attacks and strokes. Dr. Serebruany filed his complaint under the federal False Claims Act. Under that law, the U.S. government has the option of joining the lawsuit to recover money."