From
Barron's
, praise for
All the Justice Money Can Buy
:
"Make this one book that can't be judged by its cover. You would think it belongs on a shelf next to screeds by Michael Moore. That's too bad, since readers may unwittingly pass up this nuanced and humorous story of superlawyer Mark Lanier's high-stakes trial against pharmaceutical giant Merck."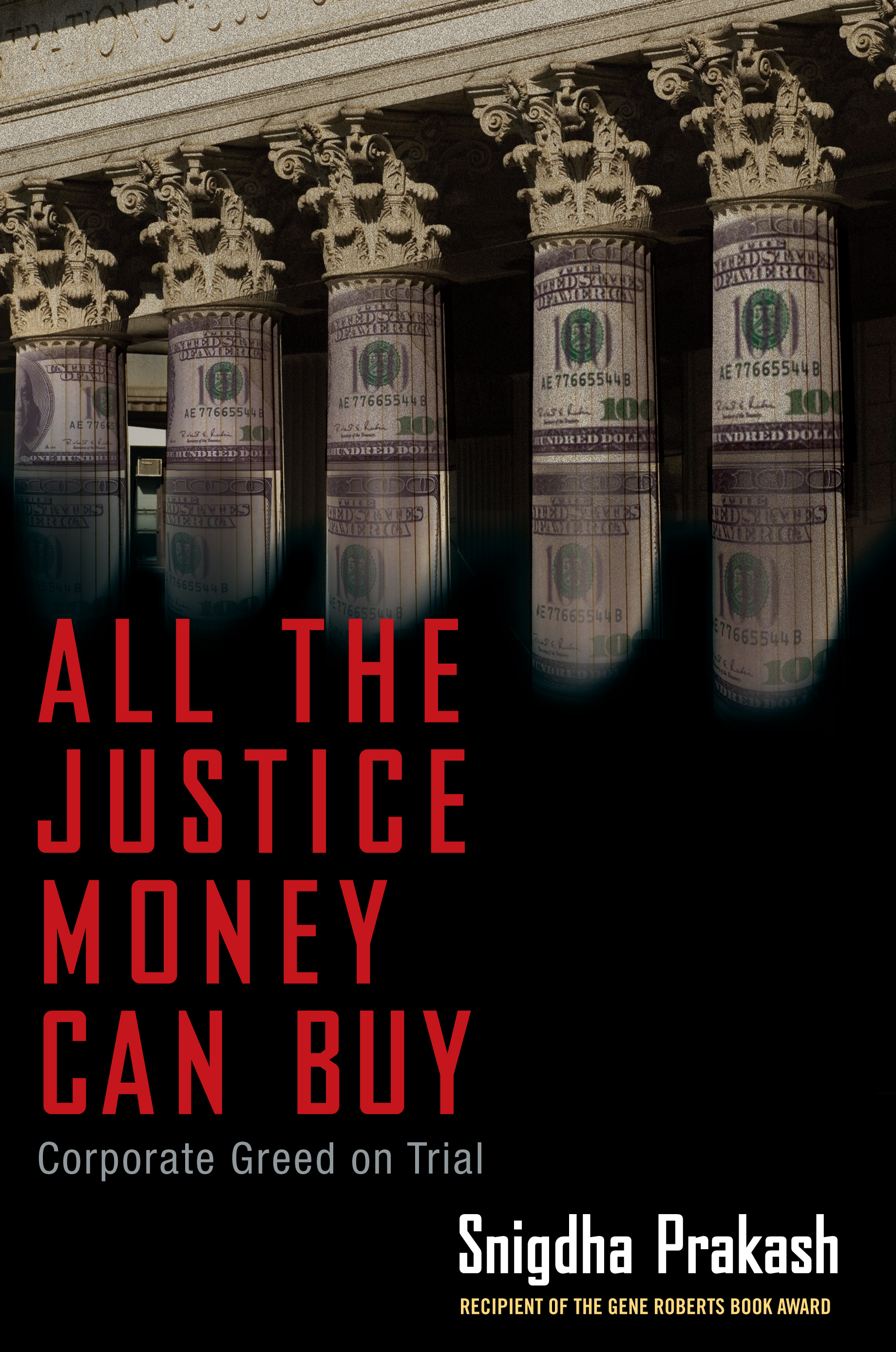 "Author Snigdha Prakash was embedded in the legal team representing two plaintiffs, who in turn served as test cases for a large pool of people making similar claims. The seven-week trial determined whether Merck failed to warn doctors adequately about research indicating that Vioxx, its blockbuster prescription painkiller, caused heart attacks. Readers seeking a rigorous, impartial evaluation of the merits of the litigation should look elsewhere. But as an inside account of an extraordinary team of lawyers at work,
All the Justice Money Can Buy
is a first-rate legal thriller."
Read the rest of the review by Marie Gryphon
here.